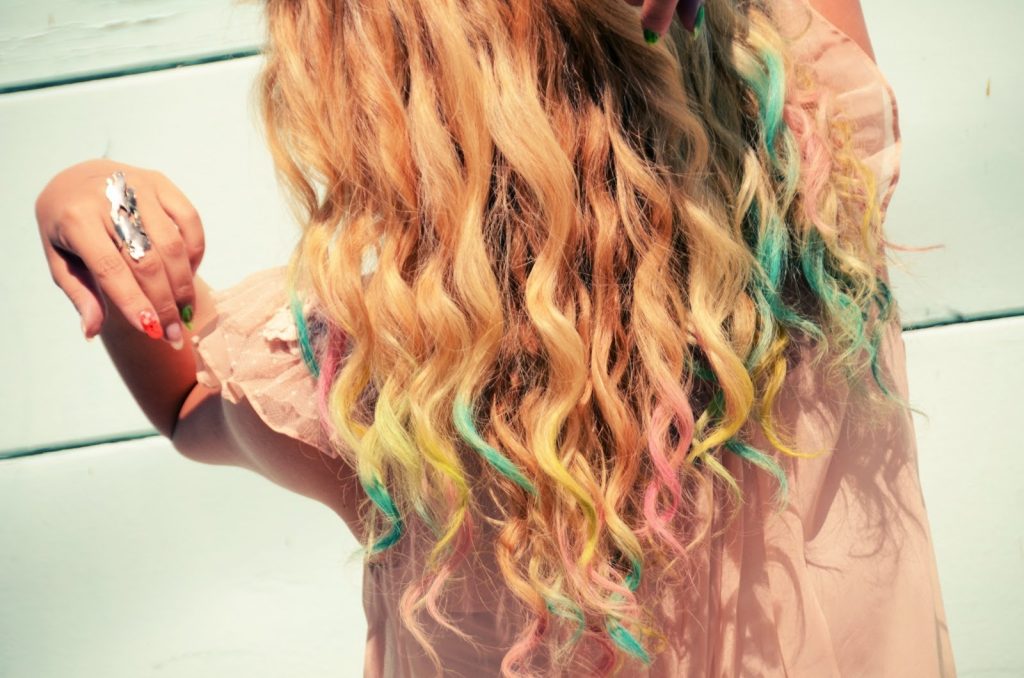 Trends in the hair colourisation on times can surprise us. It is hard to tell, what is going to be that stylists will surprise us this season. This time we decided to discuss popular sponges for make-up. How to use BeautyBlender in hair colourisation?
Everything can be given second life. We know it since the childhood, when from empty yoghurt packagings we made, e.g. organisers for school accessories. DIY is a method to reuse many things in an entirely unusual way. Women love such experiments and London hair dressers know it very well.
Precisely in London was born the idea to use BeautyBlender for colourisation. As we know these soft sponges for application of foundation and other wet cosmetics are used up pretty quickly. Then they are no good for make-up, but are not damaged enough to throw them away. Many women stores them in the separate box thinking that they can come handy at a time.
Here comes the great idea to resurrect your old sponges. A certain owner of London hair salon decided to use this inconspicuous gadget for application of dye. Jamie Stevens has inspired numerous women with the idea, which he explains briefly:
– BeautyBlender is a soft and delicate sponge that in great way absorbs colour, so there is not too much of it left on hair.
What is the effect of application the dye with BeautyBlender? Sponge is great for application of dye in order to achieve local highlights and passing colour. It is extremely difficult to obtain this effect other way. Thanks to Stevens it turned out that popular foundation applicator is just made for the job. It solves the problem of lightening colourisation.
How to perform colourisation with BeautyBlender?
Jamie Stevens ensures that the method is very simple and anyone can use it. Used sponge cut in a half. You will also need dye in the right colour and colourisation foil. Colourisation with this method is based on stamping hair streaks placed on the foil with the dipped in dye BeautyBlender. It is done quick and effect is truly natural.